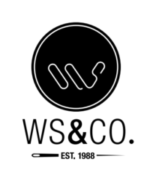 Update
May 11, 2020
WS & Company Ltd. is preparing for a responsible, gradual reopening of our workplace. Upon resuming operations, we will be operating at a reduced capacity and speed of service.
Thank you for your patience as we implement responsible working conditions to ensure the safety of our makers and our partners.
We hope to resume operations in the very near future as our Province begins to ease restrictions on businesses.
Please stay tuned for further updates.
Warmly yours,


Kathy Cheng
President
WS & Company Ltd.
This entry was posted on Monday, May 11th, 2020 at 12:55 pm
You can follow any responses to this entry through the RSS 2.0 feed.
Posted in: News & Announcements