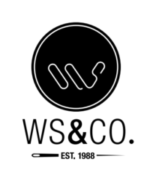 COVID-19 Update
Jan 12, 2021
To our valued resellers, the Government of Ontario has announced today a second Provincial Emergency under s 7.0.1 (1) of the Emergency Management and Civil Protection Act (EMPCA). These new public health measures are intended to help minimize the spread of COVID-19 by reducing concerning levels of mobility as the province continues its vaccine rollout.
We want to assure you that our factory will remain open and we will be fulfilling orders, with precautionary and proactive measures to minimize COVID-19 transmission in the community as outlined by the City of Toronto on local health guidelines. However, as Ontario is currently under State of Emergency orders, we will continue to do our very best to maintain our service levels while keeping everyone safe.
Effective immediately, all non-essential visits are banned. If you have a scheduled appointment or plan to drop by for a visit, please call or email us to reschedule (info@redwoodclassics.net), or choose to have the appointment by phone or video conference instead.
For all small parcel and sample pick-ups & drop-offs please use our Contactless Curbside Pick-up Service. For all larger boxed/skid shipments, we encourage you make an appointment via OrderDesk@RedwoodClassics.net; upon pick-up appointment confirmation, please proceed directly to the back Warehouse and be prepared to adhere to our COVID-19 Health & Safety protocols, including a mandatory facemask requirement.
For our family of makers here at WS & Company Ltd, the well-being and safety of our internal and external stakeholders are of critical importance to us. We hope that you will do what you can to support as many local small businesses as you can, as they are what makes our city unique and employ so many.
During this unprecedented time, we are closely monitoring the situation through various governmental agencies and public health officials and will reach out with any further updates that could impact your business.
Warmly yours,


Kathy Cheng
President
WS & Company Ltd.
This entry was posted on Wednesday, January 13th, 2021 at 4:59 pm
You can follow any responses to this entry through the RSS 2.0 feed.
Posted in: News & Announcements